For over 10 years, Solas Marine Services WLL has served as a safety and protection solution provider.
We deliver market leading products and services in the marine, oil and gas industry. Today, we have built a local presence, strong brand and meaningful connections in the Middle East, India, Sri Lanka & Singapore in the marine, oil & gas sectors.
Solas Marine Services represents world renowned manufacturers in the field of safety & technology, who are known for their quality and reliability. We protect assets and property against fire hazards, alert and train people about dangers at workplaces and communities, provide clean breathing air to firefighters and to workers in toxic places where they need it the most, help save lives at sea and land.
We have expanded our portfolio of offerings by moving into the field of hydraulic applications and lifting operations. Safety & Technical training is another promising area with the opening of the Solas Training Academy. Our boat building yard has brought a fire fighting boat into the market amongst other boats for leisure, transport and defense. Our role is firmly embedded in our customer's operations – to help tackle the biggest challenges, and be recognized as a complete solution provider in the health, safety and environmental segment.
At Solas Marine Services, we believe in our people. It is their knowledge and integrity that helps us reach our objective and deliver value to our customers.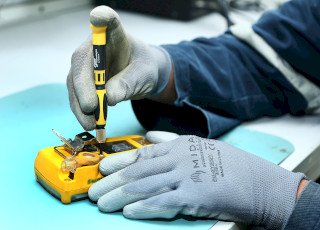 Specialized Services
At Your Service – A service program with safety inspections, maintenance plans and authorized certifications.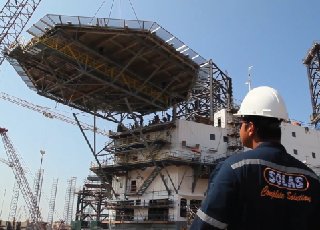 Engineering Solutions
Finding The Way  –  A trusted approach towards protecting assets and people from fire, gas and other potential hazards.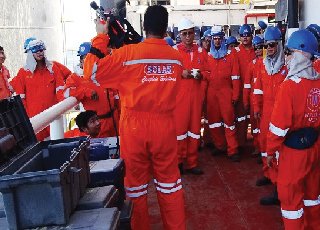 Assets Lease
The Smart Response  –  Providing H2S safety services to train & equip people to respond to toxic gas incidents sensibly.
Our dynamic corporate culture, team of experienced people and an enduring commitment to training and development come together to provide a great working environment. Solas Marine is an ideal partner to help you meet your career goals.